Hope everyone had a great holiday! I haven't celebrated Thanksgiving in two years! I was trapped in Providence last year (well actually I was in New York), and before that I was in Australia. It was great spending time with my family and eating of course! Unfortunately, we don't have any leftovers for today and there's only one slice of sweet potato pie left. :(
I wanted to introduce my new marshmallow flavor for the Holiday Season ...
Mint Marshmallows
!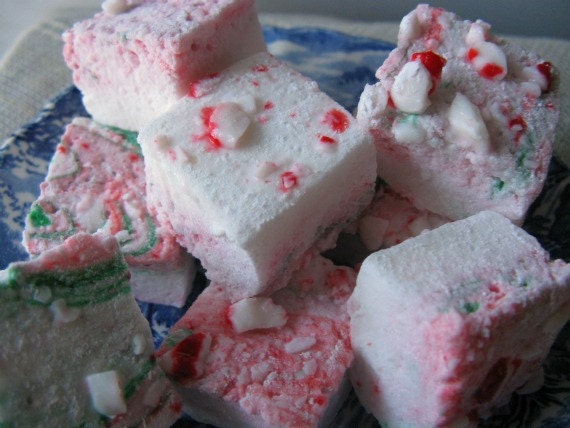 I had some of these mint marshmallows in a cup of hot chocolate, and it was wonderful. I usually hate the combination of mint and chocolate but I was pleasantly surprised how good it tastes! These little candy cane marshmallows are perfect for Christmas gifts this season!
In celebration of Black Friday/ After Thanksgiving, you can receive 15% off your purchase with coupon code:
BLACKFRIDAY
(valid through Nov. 29)