It's Pumpkin Season!! It's great going to the grocery store and seeing bright orange pumpkins on display.
My Pumpkin
I also love cooking pumpkin. It took a while this time because I literally stood there the entire time. I placed the chopped pumpkin in a bowl over boiling water and placed a lid over the top of the bowl. Then I would slowly peel off the softened skin of the pumpkin leaving just the ''meat''. I added similar spices used to make pumpkin pie..cinnamon, nutmeg, etc. I got a nice flavorful puree I could of easily poured into a pie shell.
Waiting to be steamed
The entire time making it, I was saying I want pie...But the entire point was to make marshmallows. There available for purchase
here
. They taste just like pumpkin pie, especially when its coated in graham cracker crumbs.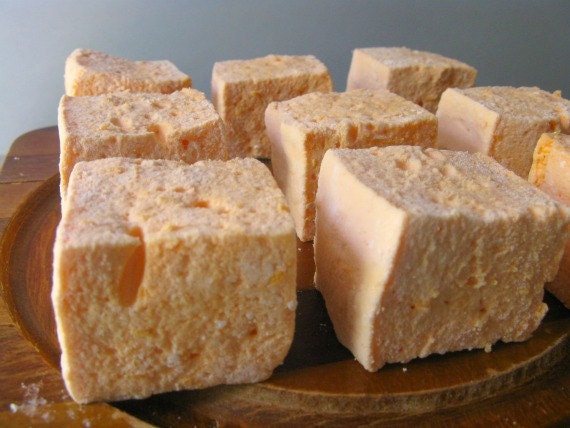 In celebration of Halloween coming up,
sugarthesky
is offering FREE SHIPPING for domestic orders now (October 25- October 31. Use this coupon code at checkout:
Halloween